Working in Public Safety and want
to Improve your Work-Life Balance?
You're in the right place.

Work-Life Balance & Self-Care
Instructor - Speaker -Author - Researcher
An international Firefighter and First Responder speaker, Dr. Donnie knows how to engage and inspire action. He uses personal reflection as a guide, challenging the audience to understand their work-life balance / self-care Current Reality, declare their Desired Future, and helps them build a plan so they can achieve greater success and health at work and HOME.
Proud

to have worked with
Let me guess what brought you here...

Family concerns? You've taken an oath to serve and protect your community yet sometimes fail to recognize that you and your family are a part of that community.  You sometimes bring your struggles home.
You're not performing at your best. It feels like life is getting away from you.  Not just with getting pulled in a hundred directions, but with not performing at your best.  You struggle to say no.
Wellness concerns? You've been sacrificing your physical and mental health for several years.  You're struggling with how to get it back on track.
Health & Wellness Officer
Family concerns? You're worried about how your first responders might be subconsciously taking their stress and struggles out on their family relationships.  You know they love their families and you want to provide them with a plan for improvement.
Some struggle with being successful at work and at home.  Some believe the myth that you cannot be effective at work and home.  The research I teach busts this myth.
Wellness concerns? Many in your department are struggling with their physical and mental health. You just have not found the right workshop that delivers a plan for sustainable change.
Click to Watch 3-Minute Video on Workshop.
Work-Life Balance through Self-Care is 3-hour workshop that can be delivered live or virtually. It will teach participants how to align their day-to-day behaviors with their priorities in life.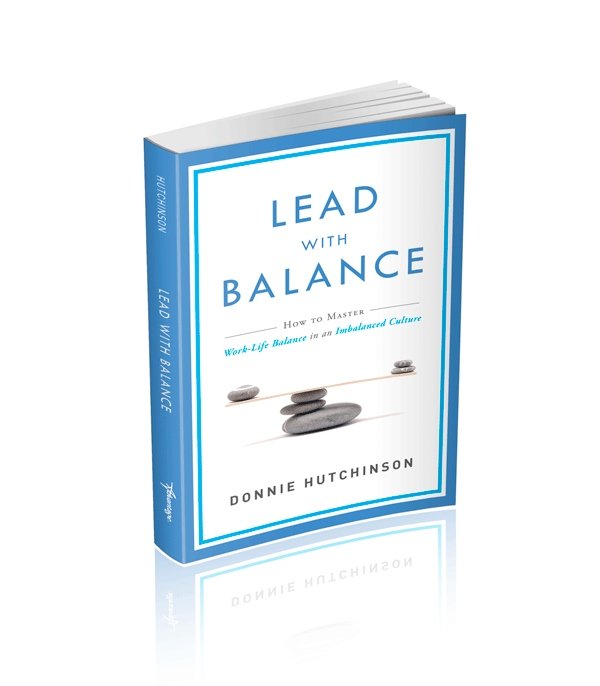 Has your workday started to spillover and cause havoc in your family relationship and your health & wellness? Have you been missing important family events outside of shift work? Are you regularly skipping healthy meals and exercise just to squeeze more into your day? If so, you're not the only one. Countless individuals struggle with maintaining steady personal and work lives.

In Lead with Balance, Donnie Hutchinson addresses this issue head-on and explains how leaders and employees can properly manage all the important facets of life. A balanced life leads to increased well-being, happiness, satisfaction, and productivity―a win-win for everyone.