"If you have confusion about what matters the most to you in life, if you have problems with balancing your professional work and personal life, this is the book you MUST read. This book helped me to clearly figure out what matters to me in life and taught me how to balance work and life. This book will change your life".
Ali - Purchased on Amazon
Lead With Balance: How To Master Work-Life Balance in an Imbalanced Culture
Has your workday started to spillover and cause havoc in your family relationship and your health & wellness?  Have you been missing important family events outside of shift work? Are you regularly skipping healthy meals and exercise just to squeeze more into your day? If so, you're not the only one. Countless individuals struggle with maintaining steady personal and work lives.
In Lead with Balance, Donnie Hutchinson addresses this issue head-on and explains how leaders and employees can properly manage all the important facets of life. A balanced life leads to increased well-being, happiness, satisfaction, and productivity―a win-win for everyone.
Through proper time management and focus, anyone can find their life's balance. Don't lose sight of the most significant moments in life. It's time to take action and enjoy living!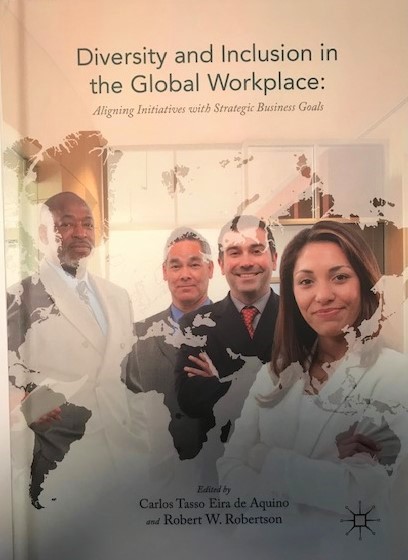 Diversity and Inclusion in the Global Workplace
Co-Authored University Textbook - 2019
I was honored to be asked to write the chapter on work-life balance for a university textbook that is published in twelve languages.  My chapter discussed:
Abstract:
Numerous research studies reveal when leadership includes diversity and inclusion in the business ethics of the organization, it can have a positive effect on the health and well-being of all stakeholders. Work-life balance (WLB) in the workplace provides a new ethical construct being pursued by developed nations and public and private organizations around the world. The effectiveness of some WLB benefits is questionable because supervisors found a 'one-size-fits-all' WLB policy complicated to manage in a diverse workforce. This chapter explores broadening the 'one-size-fits-all' policies to a 'create for implementation' design. Practical applications will be shared to help diversify one's hidden biases that might help mitigate unfavorable attitudes and behaviors of non-supporting WLB supervisors.